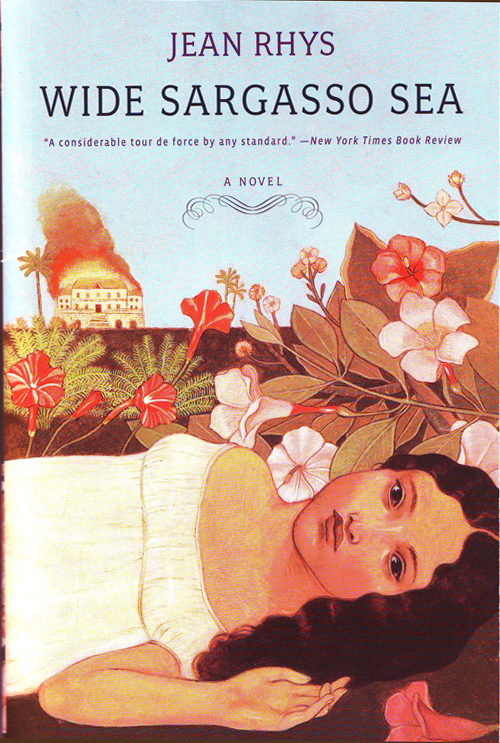 I have just finished the Wide Sargasso Sea by Jean Rhys and I have been pondering over her prequel of the Charlotte Brontë classic Jane Eyre. In the forward written by Francis Wyndham she explains the construction of the novel as being constructed of three parts: each is narrated by the main characters of Berta Antoinette Cosway and Edward Rochester.
"The novel is divided into three parts. The first is told in the heroine's own words. In the second the young Mr. Rochester describers his arrival in the West Indies, his marriage and its disastrous sequel. The last part is once more narrated by his wife: but the scene is now England, and she writes from the attic room in Thornfield Hall."

I found the second section a struggle to read as the narrators change off between Rochester and Antoinette with no sign of the change. And this is where the character of Antoinette, the beauty changes to Bertha, the mentally ill wife that Rochester is now burdened with. Rhys handles the two characters embodied by the same woman as physically different as Henry Jekyll and Edward Hyde are in their personas. No longer is she Antoinette the beautiful and sensuous wife that Rochester delights in her physical body, instead he sees Bertha as a smaller, thinner and constructed of many different mannerisms that serve to irritate him. With this novel being a prequel to Jane Eyre I found it hard to like anything about Bertha Antoinette Cosway. Since I have read many times the Brontë novel and see it as a classic. Rhys seems to never try to get the reader to like Bertha. I can only assume that Jane is the true heroine of the novel and her goodness is always overshadowing the whole Bertha Antoinette character. Bertha is a predestined and doomed characterin which there is no use in trying to make her anything else.